Oh God. Oh, it was amazing. Kill for tickets. Sell your grandparents. Just
go.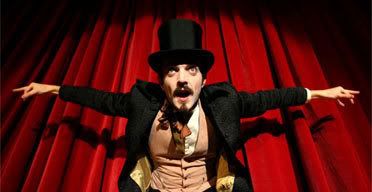 First, we were issued with plague masks to cover our entire faces. You could only see what was in front of your eyes, so the darkness and the closeness instantly became twice as stifling. In some places, you simply cannot see and have to rely on touch or sound. You're not allowed to speak. We were pushed into the darkness, and for the next three hours we wandered the building, immersed in a labyrinthine Victorian nightmare.

It's virtually impossible to see everything. We all had different stories to tell afterwards. I'll relate some of mine, in random order.