Profile

Leeches! Leeches! Chocolate-coated Strychnine Sulfate!
The Wild Effusions of a Distempered Brain
Free Account
Created on 2012-01-03 13:03:04 (#1373487), last updated 2012-01-03 (298 weeks ago)
11,543 comments received, 19 comments posted
1,456 Journal Entries, 145 Tags, 0 Memories, 57 Icons

About

Mini Bio
This is a Terribly Secret Brotherhood for Terribly Secret Geniuses.
~
Descendant of jackdaws and deported Victorian con men, Spyderfyngers is a Masters English student, a daughter of Gibraltar and the Queen's Navy. Shy, obsessed, probably not listening, this semi-professional invalid loves art, mysticism and the nasty bits in history. Please don't ask her to do sums.

No drama llamas, please. We're British.
~
"I did not say that it was possible; I simply said that it happened." - Sir William Crookes"The time of my departure is approaching.
Nigh is the hurricane that will scatter my leaves!
To-morrow, perhaps, the wanderer will appear -
His eye will search for me round every field,
And will, - and will not find me."
-- Ossian.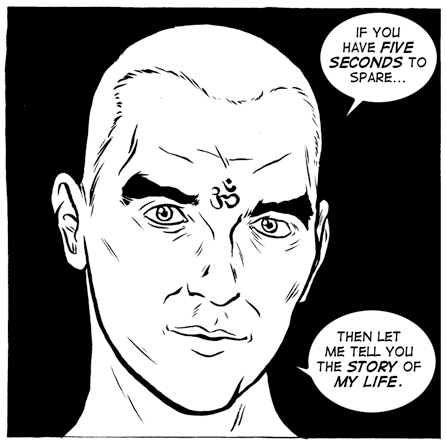 Visit my shop for unique Smiths memorabilia and geeky, Gothic and Victorian gifts.
Mah Tumbluh.

Connect
...tea?, a'roving,
absinthe
, aging punks,
alice in wonderland
, amusing historical diseases,
androgyny
,
angelology
,
angels
, angry feminism,
anne rice
,
annie lennox
,
apocalyptica
,
arachnodactyly
,
art
, art history fangirling, bad-chests-and-bone-diseases, being byronic,
bioshock
,
body modification
,
caravaggio
,
castles
,
catfish
, catholic fetish, chloral hydrate,
cinematograph
, cloister lurking, confounding medical science,
consumption
,
corsets
,
curio
,
daguerreotypes
,
dandies
,
dante gabriel rossetti
,
david bowie
,
demonic possession
, deranged artistic types,
derek jarman
,
dr martens
,
dreams
,
edgar allan poe
, edward burne jones,
edward gorey
,
emilie autumn
,
entropy
,
eyeliner
,
fate
, feeble kidneys,
fin de siècle
,
flintlocks
, genderqueering, ghastly pallor,
gibraltar
, gin!,
glam rock
, glum heroes,
goblins
,
gormenghast
,
goth subculture
,
halloween
,
highgate cemetery
,
highway robbery
, historical husbands, hot-war-poet-on-war-poet-action,
inkubus sukkubus
,
jack off jill
,
jack the ripper
, jake baddeley,
jan toorop
, john polidori,
johnny hollow
,
kate bush
,
labyrinth
,
laudanum
,
living dead dolls
,
lizzie siddal
,
madness
,
magick
,
making a mess
,
manuskript
,
marfan syndrome
,
marfans
,
masquerades
,
mediaeval baebes
,
medical oddities
,
men in eyeliner
,
morrissey
, morrissey's femmie spaz-dancing,
mysticism
, neurotic poets, not-being-a-real-woman, obsessing relentlessly,
old book smell
,
opium
,
oscar wilde
, parasols as weapons,
peace
,
phantom of the opera
, phrenology heads,
pirates
,
placebo
,
plague doctors
,
poetry
, poisoning,
rammstein
,
rasputina
, rejecting modernity,
rejecting reality
,
remedios varo
,
rings
,
rob dougan
, romantic drowning, rossettiphilia,
sharpe
,
smashing pumpkins
,
spiritualism
,
spirituality
, strange and unusual dolls, strychnine,
switchblade symphony
,
swords
,
the 19th century
,
the absurd
,
the cramps
, the gnostic gospels,
the macabre
, the noble wombat,
the occult
,
the pre-raphaelite brotherhood
,
the renaissance
,
the smiths
,
the tiger lillies
,
the vampire armand
,
thomas newman
,
tilda swinton
,
tim burton
, transcendental weirdness,
vampires
,
vast
,
velvet goldmine
,
victoriana
, wilf 'n sass,
william blake
,
within temptation
, would you kindly...?,
writing
,
zazzle

People
[View Entries]

[livejournal.com]
15-faits-precis
,
20digitcombo
,
abbie-cavell
,
adorapop
,
all-safely-dead
,
angeliska
,
astartesyriaca
,
beatonna
,
bibermx
,
billylowlife
,
blessed-harlot
,
blouse-lifter
,
bobby-b
,
bookwormsarah
,
brothergomez
,
cheakidevil
,
clockworkjam
,
dandypoet
,
darlingimdying
,
demonmephisto
,
dicartwright
,
duck1780
,
easilyled
,
eatenbyweasels
,
enthusiasmflail
,
ergotismus
,
fat-hambo-dave
,
fatfred
,
froggyh
,
gipsy-queen
,
gorsty
,
heavensentme
,
hellbound-heart
,
helvissa
,
imjustso
,
incevum
,
kambriel
,
kathie-d
,
kelpie667
,
ladyattercop
,
linsayblondeau
,
lorifury
,
mab-led
,
madamekat
,
malakhgabriel
,
man-in-poland
,
marthappants
,
missis-nina
,
misstrix
,
mothers-ruin
,
mr-china-doll
,
mr-morrissey
,
musesong
,
myverybreath
,
novice-novak
,
nympholepsy
,
oats-of-wrath
,
odpeacock
,
old-featherbone
,
omgwombats
,
onooyes
,
pandorasbox
,
pens87
,
perpetua-redux
,
pettythief
,
pgw
,
phable
,
pilotslover
,
piratebeale
,
potatofiend
,
primal-sanshin
,
pundigrion
,
quiffaa
,
ravenofskys
,
redshira
,
reignbow
,
riotclitshave
,
sensaes
,
shakenworld
,
sidhe-etain
,
sistasheila
,
sistermorticia
,
slowboyishsmile
,
snakey
,
soy-julie
,
sphinxvictorian
,
stylecunt
,
sufferingfool
,
tabbysquee
,
teh-elb
,
tim-wonderland
,
toratabby
,
tx-cronopio
,
verityhollow
,
violets4ophelia
,
vivavamp

[users.livejournal.com]
_scarlet_ibis_

Communities
[View entries]

Feeds
[View Entries]

Subscriptions (0)

Linking
To link to this user, copy this code:
On Dreamwidth:
Elsewhere: